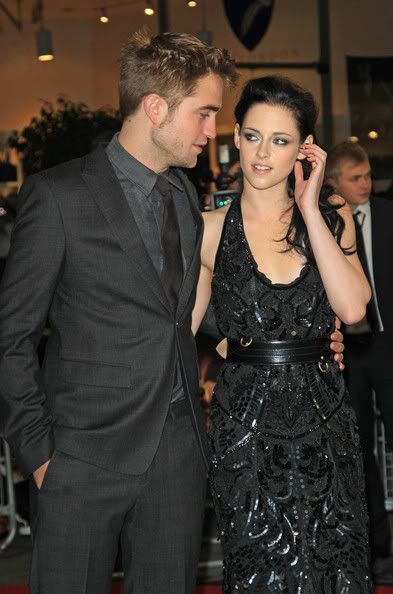 Longtime lovebirds Robert Pattinson and Kristen Stewart made a rare semi-public appearance together during the Oscar weekend in Los Angeles.
The couple attended WME's Grey Goose-hosted pre-Oscar bash at agent Ari Emanuel's house and were "quite affectionate" in front of other revelers, a source says. Adds the source: "[They] seemed very comfortable and sweet with each other."
The duo mingled with guests such as the Kardashians, Miley Cyrus and beau Liam Hemsworth. The following night, the two stepped out for dinner at Il Covo, where they were joined by four friends, including actress Mia Wasikowska for their meal on the restaurant's patio.
The couple were the last to arrive at the party, and they each sipped a beer. Later, Stewart ordered a tequila cocktail. Unlike at the WME party, at dinner the couple kept their PDA to a minimum. – Jennifer Garcia and Jessica Wedemeyer People
Via Mel452