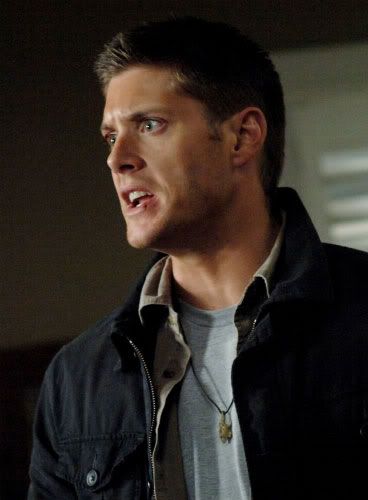 And while the confirmation of a seventh season does not come, we already have more than a hint of what should happen this season . Guess who is joining the latest craze for vampires? Yeah : vampires will attend the sixth year of Supernatural!
"Let's do an episode that shows that pretend to be Edward Cullen (Twilight), Brothers Salvatore (The Vampire Diaries) ou Bill Compton (True Blood) can be bad for you, " Sera said .
The episode with the bloodsuckers will be called " Live Free or Twi -Hard . " In it, we'll see how Dean and Sam deal with the obsession with vampires , " there is a mythological reason for us to be revisiting some of the monsters with which we deal earlier in the series ... including vampires , "said the director.
"When we were conceptualizing the vampire episode , we thought 'wow , there was never a time so good to be a vampire ! . " The girls are playing on them ! They think that vampire means' I will not try to settle with them. " Of course, in a world where vampires really so, that kind of reflection can mean death - or worse.
By the way, is not because the director Supernatural is a woman who will have more scenes of Jensen and Jared in skimpy outfits : " I think the amount of shirtless scenes remains the same. It's cold in Vancouver! [ where the show is recorded ] their health comes first ! "joked Sera.
The sixth season Supernatural reaches the United States on September 24 .
Read more:
source
via
twilightfeverr
and
DiarioTwilight