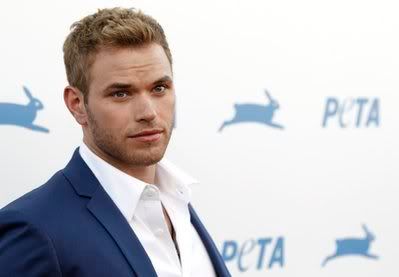 Making for quite the star-studded affair, Hollywood was out in full force for PETA's 30th Anniversary Gala and Humanitarian Awards on Saturday evening (September 25).
The annual event was held at The Hollywood Palladium in Los Angeles, as "30 Rock" actor Alec Baldwin tended to hosting duties at the animal-loving group's soiree.
Among the stars on the guest list were beauties such as Pamela Anderson, Kelly Osbourne, Lea Michele, Eva Mendes, Jenna Dewan and Cheryl Hines while Joaquin Phoenix and Casey Affleck also turned up for the festivities.
The complete list of honorees getting their moment of glory at the PETA 30th Anniversary Gala and Humanitarian Awards were as follows:
PETA Humanitarian Award Winners
Eli Roth
Olivia Munn
Christian Serratos
Dave Navarro
Joanna Krupa
Emily and Rose McCoy
Kellan Lutz
Charo
Lea Michele
Eva Mendes
Anjelica Huston
Nanci Alexander Award Winner
Christina Cho
Bea Arthur Activist Award Winner
Dan Neri