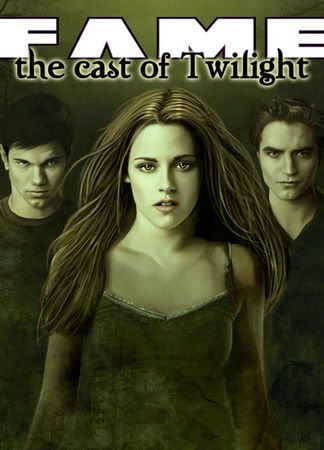 Robert Pattinson, Kristen Stewart and Taylor Lautner are getting some comic relief.
The Twilight stars will be the subject of the newest edition of Bluewater Productions' "Fame" comic book series, The Cast of Twilight, which will chronicle the trio's rise to superstardom.
According to Bluewater's Web site
, the graphic novel will consist of three previous published and since sold-out comic biographies of the actors, as well as of Twilight authoress Stephenie Meyer.
The compilation, which will be available later in November, can currently be
pre-ordered via Amazon and will carry a list price of $14.99.
celebuzz