+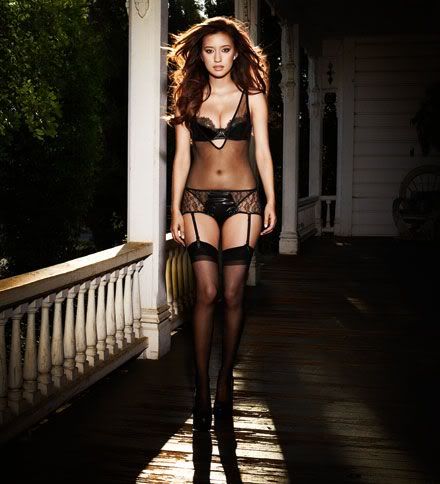 Fear and arousal aren't so different. Both have the same effects on the human body. Adrenaline is pumped into the bloodstream, breathing becomes more rapid, and pupils dilate. So it's no coincidence that we chose to shoot 20-year-old Christian Serratos, star of The Twilight Saga, in which she plays Angela Weber, the best bud of Kristen Stewart's surly vampire tickler, in a terrifying house just outside of Los Angeles for our 'After Dark' special.
The house itself is an antique. FHM toyed with telling Serratos that the room in which she was having her hair and make-up done was a favoured spot for mediums to conduct séances with ouija boards, but thought better of it.
"We shot in an amazing old Victorian house," says Serratos. "It was great to explore, there were loads of passageways and crawl spaces."
Having peeled off for a campaign for animal right lovers PETA, Serratos was surprisingly nervous about vamping it up in FHM's haunted house.
thanks to
twilightfever
&
diariotwilight