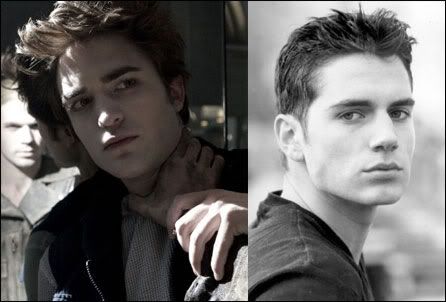 Actor Henry Cavill lost to Robert Pattinson for both the roles of Cedric Diggory in Harry Potter and the Goblet of Fire and Edward Cullen inTwilight.
In fact, Cavill was
Twilight
author Stephanie Meyer's first choice for the role of Edward.
Over the last few years, Cavill has been one of Hollywood's biggest untold secrets. The young British actor has been a heartbeat away from landing several other blockbuster lead roles: Bruce Wayne in
Batman Begins
, James Bond in
Casino Royale
, and Clark Kent in
Superman Returns
. As a result of all this adversity, the December 2005 issue of Empire Magazine appropriately dubbed Cavill "the most unlucky man in Hollywood."
He was able to land a starring role in the hit television series
The Tudors
, so his luck hasn't been all bad.
omg-facts | ROBsessed Brasil