Translated with google..sorry for the quality..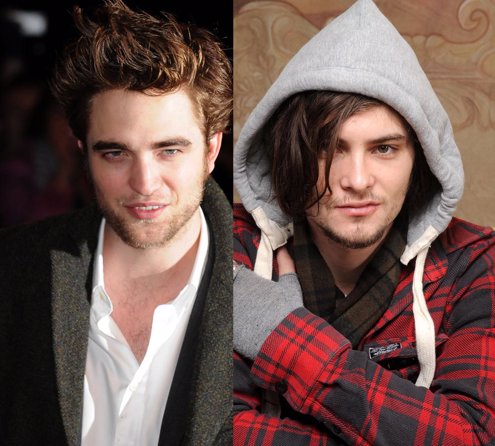 LOS ANGELES, Jan. 28 (EUROPA PRESS)
Do you remember this face to the attractive
bloodsucker
of
Twilight
?.
Surely not.
Edward Cullen
is a character closely linked to
Robert Pattinson
and no one put asunder.
It is virtually impossible to think that another might have embodied the role, but this new revelation actor was about to get it.
Another
Edward Cullen
would have been possible?.
That's what
Shiloh Fernandez
is asked every time he remembers that he was about to get the prestigious role of the vampire saga
Twilight
.
Of what, then, could not bear the thought was of the fame and the millions of fans and dollars that this film was going to be achieved.
"Nobody knew what
Twilight
was going to be, "said the actor told the magazine
V-MAN
.
"By that time it was smplemente another casting. I did not realize he was losing the opportunity to reach the summit of fame and a salary millionaire," he adds.
And that's not even talk to kiss
Kristen Stewart
.
Although, if
Shilo
had gotten the role, now our
Robsten
not exist.
"Now, let's look back, I definitely realize that I had not been mentally prepared for all that," confessed the young actor.
"Luckily for me, I get that job opened the door for something that has been much better for me."
And, by coincidences of life, is now rolling to the very head of the saga,
Catherine Hardwicke
, the film
Red Riding Hood
with
Amanda Seyfried
, as well as starring in
Skateland
with
Ashley Greene
, also an actress in
Twilight
.