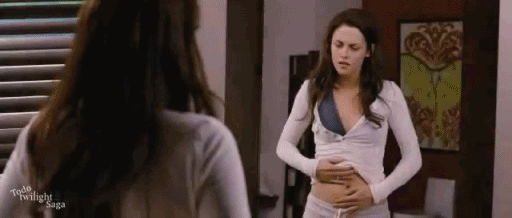 From source:
Buzzsugar
Pregnant Bella From Breaking Dawn
What to wear: Accelerate Bella's Breaking Dawn pregnancy with a big baby bump, and don a T-shirt that says "Vampire Baby on Board." Carry around a cup of red Kool-Aid with a straw in it. Wear a wedding ring too — that's a honeymoon baby.
How to act: Protective of your belly, but weak and pretty freaked out.
More info
here
Source: via
TeamTwilight