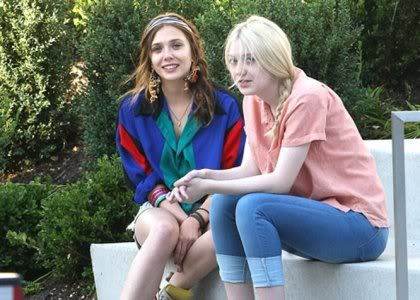 Dakota, 18, kept it casual on the set wearing short sleeve button downs whileElizabeth, 23, wore a loose colorful shirt with velcro high tops.
Lizzie took a break in the middle of filming to have a snack with a friend. The pair walked around the streets of NYC as they chatted together.
Very Good Girls follows two girls who make a pact to lose their virginity the first summer out of high school. The new drama is expected to be released in 2013.
zimbio | justjared