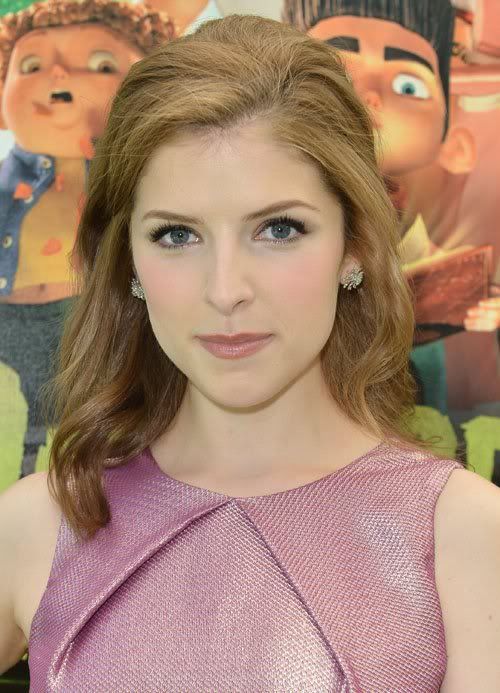 CELEBUZZ
On Nov. 16, Twihards around the world will bid adieu to
Twilight
when its final installment,
Breaking Dawn – Part II
, blasts into theaters.
As the film's release date approaches,
Anna Kendrick
— who played Bella's (
Kristen Stewart
) seldom-seen BFF Jessica Stanley — took a moment to share her thoughts on saying goodbye, during which she compared the whole thing to being at camp.
"It' s like going to summer camp, where you feel really close to everybody when you're there," said Kendrick while promoting her new animated movie, ParaNorman. "I guess now I'll have to make more of an effort, because I won't see them just for work anymore."
Kendrick's final scene in the franchise happened in
Breaking Dawn – Part I
, in which Bella and Edward (
Robert Pattinson
) finally get married. Looking back on the moment, Kendrick recalls it was a tough shoot, all thanks to Mother Nature's tricky ways.
It was freezing and raining," she said. "It was the middle of the night. We were pretending it was summer. It was 40 degrees and I was in a summer dress. So this sums up the experience: It was cold and wet but [we were all] pretending to be warm and happy."
"It's a tiny part," she continued. "I was making two other movies at the time and my agents were like, 'You don't have to do this if you don't want to. It's a small part.' I was like, 'I do have to do this!'"
Although she's clearly moved on to even bigger things since Twilight, saying goodbye to the Saga still feels bittersweet for Kendrick.
"It's weird to just not have it on the horizon, because it was a part of my life for so long," she said. "It's not like I'm torn up about it, but … I keep reminding myself that it's over. I keep imagining, 'When do I have to go shoot the next one? Oh right, it's over.'"