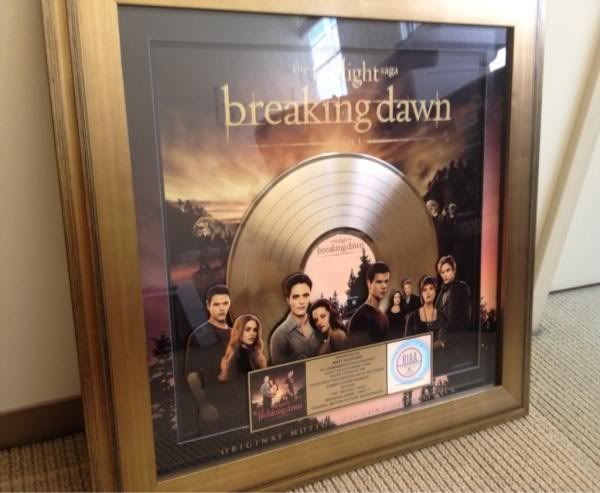 From source:
Twilightexaminer
Congratulations are due to The Twilight Saga: Breaking Dawn - Part 1's soundtrack team because the album has now reached gold certification!
Matthew Mugford, a music supervisor, tweeted this image of the Breaking Dawn - Part 1 gold record to Twilight Saga star Nikki Reed, joking "you made it on to my BD1 gold record!"
According to Recording Industry Association of America's certification standards, in order for an album to become a gold record, it must reach 500,000 unit sales or more, so presumably this is what the Breaking Dawn - Part 1 soundtrack has accomplished!
No doubt, the success of Bruno Mars' single "It Will Rain" and Christina Perri's "A Thousand Years" had a little something to do with the sales figures, but each and every musician involved contributed to this accomplishment, so congratulations to them!
Photo by:
@mattmug
Source: via
TeamTwilight