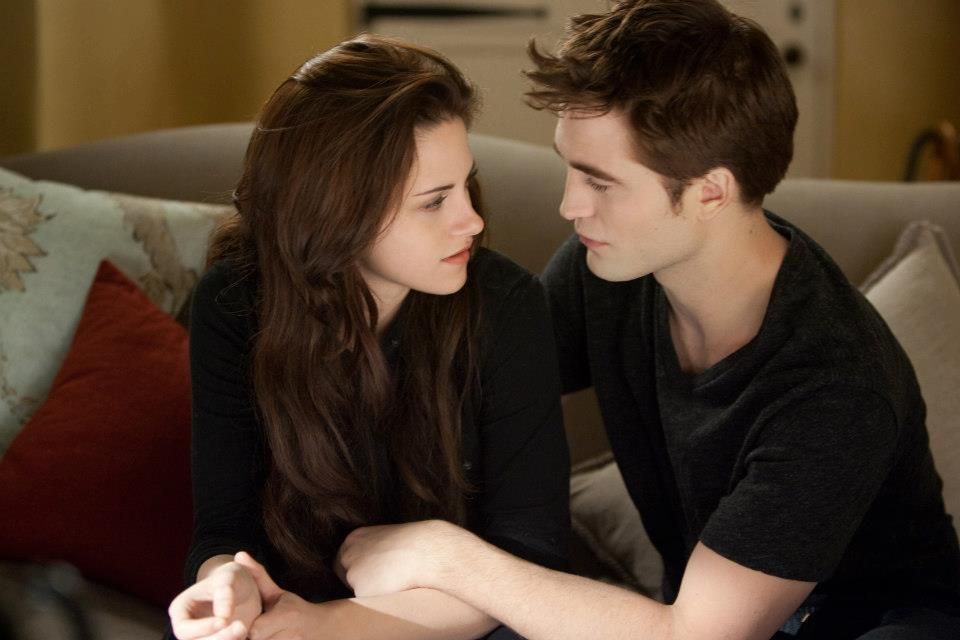 From source:
Examiner
Critics from all walks seem to always have something to say about the "Twilight" franchise – good or bad, as if they wield authority over what the masses should be appreciating and what they should be avoiding. I know, I'm unfortunately guilty of it, too. So rather than spew my typical reviewing format, I thought it would be interesting to see how someone connected (even loosely) with the "Twilight" series would handle the responsibility.
Therefore, I give you Lee Safar, the Australian songstress who put her stamp onto Twi-hearts during the early days of "New Moon". Oh, and she's got a brand new full-length album being released on December 12, 2012 entitled "Laundry After Midnight," which you can pre-order at
www.leesafar.com
!
But enough with the intro; take it away, Miss Lee!
It's finally here! The highly anticipated final soundtrack offering from "The Twilight Saga" franchise. A position on the soundtracks, or even being considered for one, seemed to offer artists global recognition amongst the minions that are the Twi-hards. I was one of those artists being considered for "The Twilight Saga: New Moon" soundtrack with my song 'I'm Here'. That song has gone on to do amazing things for me and with a remix by evolutionary theory featuring on my upcoming electronic dance music album out in December 2012.
It's been a crazy ride since the original was released and I can't believe we're already at the final soundtrack! It feels so bitter sweet to see it all come to an end but these things can't go on forever, no matter how much we're all going to miss our beloved Cullens.
So here's what I thought of the soundtrack… My favorite song hands down is Ellie Goulding's 'Bittersweet'. It's very "Twilight" while avoiding being 'same, same' as everything that's appeared before it on the soundtracks. Catchy as hell, up-tempo and highly emotional! The intensity and emotion of the music coupled with the lyric reminds me of the dynamic between Jacob and Bella. Furthermore, Bella's journey within herself about her new life and how her absence will be perceived by all the people she loves so much. 'Fire in the Water' is a beautiful offering by Feist and a very close second favorite. Again, so "Twilight", which is something I think exhibits why Alex Patsavas is so good at what she does. The continuity of the tone through all the soundtracks has been executed really well. 'Fire in the Water' is minimalistic in instrumentation but massive in delivering the emotional intensity that we all look for on "The Twilight Saga" soundtracks.
The imperfection of the vocal in 'Heart of Stone' by the fabulous Iko is exactly what makes this song so perfect. Its vulnerability, rawness, desperation and exposed flaws demonstrate the love Bella and Edward feel for their gorgeous miracle Renesmee - another favorite of mine on the soundtrack.
The Boom Circuits' contribution 'Everything and Nothing' makes me swoon like a school girl….almost to the point of tears. It's so vulnerable and exposed reflecting so exactly the immensity of the love Edward feels for Bella. You really hear how almost painful his love for Bella is in 'Everything and Nothing'. So beautiful!
'The Antidote' by St. Vincent seems like a substitute for "Twilight Saga" soundtrack regular Muse. I would have preferred that they got Muse to contribute another song rather than a band that is obviously heavily influenced by Muse. That's not saying that I didn't like the song. I just thought it was trying to be something it's not on THIS particular soundtrack.
Now I was so excited to hear what Nikki Reed had to contribute. I saw her name and thought "Awesome…this has to be great right. Surely they'd never have her as filler on a track!" I couldn't have been more disappointed. The song is ok…really it is. But Nikki isn't singing enough on there to warrant a credit as one of the artists on the song. At best, she was a harmonizing vocalist. At worst, they wouldn't have buried her vocal as a harmony if they actually thought she could sing. No offence meant, Nikki; just calling it as I see it.
When it comes to 'A Thousand Years - (Part 2)' I was so ready to have my world rocked! I loved the original. The original was one of my favorite tracks throughout all of releases. After hearing it…I still think it's stunning, but I don't think it makes sense to put it on both soundtracks. It's not different enough from the original.
I'm going to go ahead and assume that 'Plus Que Ma Prope Vie' is a cross-section of the entire score. On that assumption I'm will say that I thought it was stunning! It has the epic-ness we expect from a big budget feature film score, explores a wide dynamic of emotions, is a beautiful interpretation of the original score, and really does show that the saga is coming to an end by offering a resolve of sorts. It has the darkness we're accustomed to but also brings a brightness that tells us that not only is there hope for happiness but that a happy ending for this stunning little family will prevail as the happy ending to all good fairytales….even one's with vampires and shifters. As for the rest of the songs on the soundtrack, while they're all cool songs, they feel somewhat out of place for a soundtrack this important.