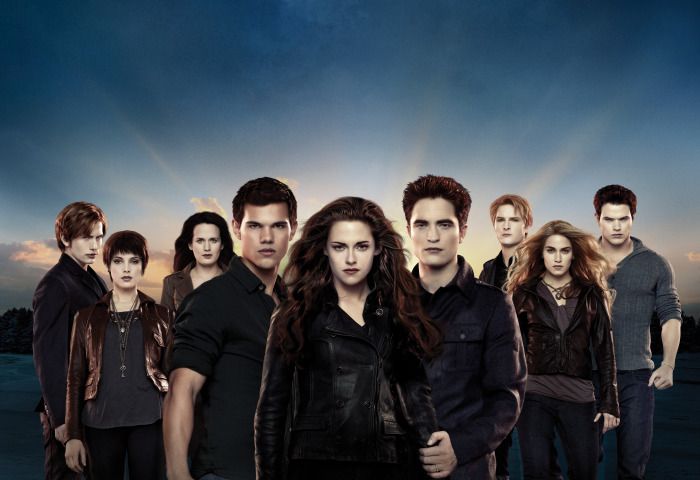 2012 Ultimate

Movie

Poll Results: Sparkling vampires & sure-eyed archers rule
Whether or not "The Twilight Saga: Breaking Dawn – Part 2" is your favorite movie of 2012, you at least have to admit the film has some of the most passionate fans around. On the strength of the impressive mobilization of Twihards everywhere, the epic conclusion to the billion dollar franchise is officially your Favorite Film in our 2012 Ultimate Movie Poll, taking 31% of the nearly 53,000 votes cast.
Twihards may be ecstatic with the results, but the going wasn't always so sparkling. "The Hunger Games" looked to be the early front-runner, after some heady fan sites rallied their troops. And just two days before the polls closed, "Marvel's The Avengers" lovers assembled enough strength to pull into a virtual tie with "BD2".
Alas, in the end, the "Twilight" faithful proved to be too much, and "Breaking Dawn – Part 2" is, and always will be, the Favorite Film of 2012. Add
to that
wins for Kristen Stewart as Favorite Star of the year, as well as Bella and Edward for Favorite Onscreen Couple, and Twihards have got plenty to be proud of.
Source:
yahoo