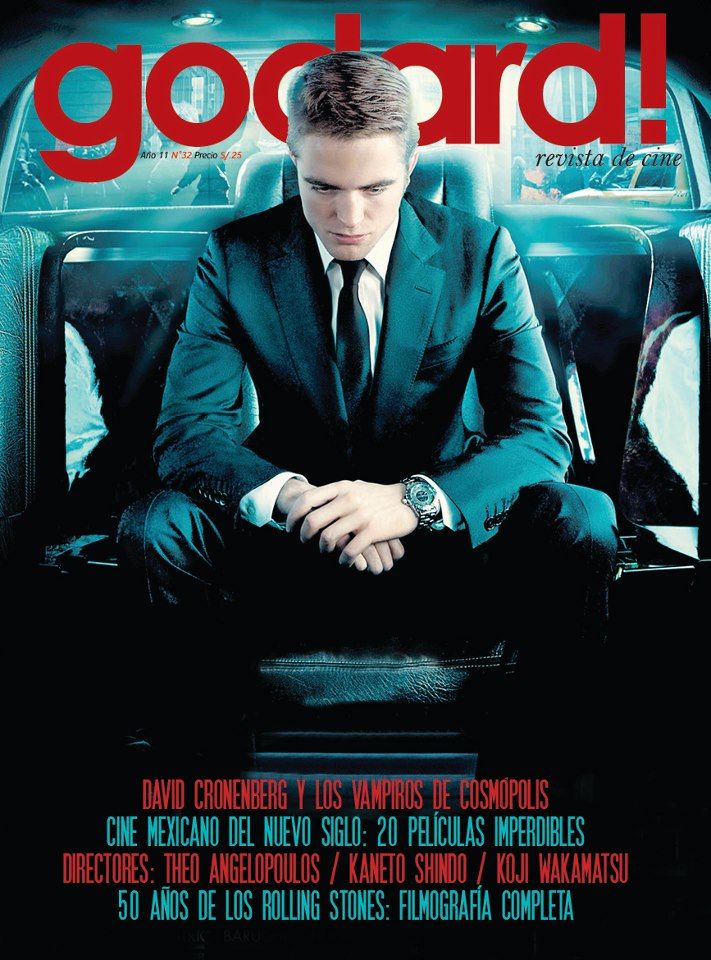 Godard!, The leading film magazine of Peru, reaches its 32nd again with a large format 100 pages and the best content.
In this edition, the cover is occupied by Robert Pattinson for his role in 'Cosmopolis', the latest film by David Cronenberg, cataloged in various parts of the world as one of the best films of the year and in which the young actor has surprised strangers by your own interpretation.
On this subject, we present a double critique of the critically acclaimed film, plus an article on Cronenberg and already famous adaptations of novels, in our section LIBROFILM."
Source: godard magazine!