It's time for me to say goodbye to this awesome and wonderful blog.
Who would have thought that when I started posting here in January 2010, that I was going to stay here and fall in love in this "world".
I have got so many wonderful and great memories from these years and wonderful friends that I will NEVER say goodbye to. I have also found out what it's like to be a part of an awesome fanbase and let me tell you something, it's pretty awesome ;). The 3 minutes before the cast arrives to the red carpet and you're sitting next to your computer and you're ready to post the whole night, that's what I love about this whole thing.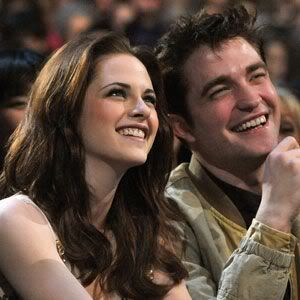 Since I have been the admin of this blog I am now saying thank you to all of our followers but don't worry because Rose (
rosebellas
) will be the new admin and take care of the blog with the rest of the girls here :) and I'm sure, no I know that they will do an amazing work here without me.
So thank you once again for these amazing 3 years & 4 months, I'm going to remember it for the rest of my life and always think about it as one of the greatest moments ever when I got to talk about my passion for Twilight on TV ;). Cause that's really what it's all about, support the movies and the cast and enjoy the other twifans/twihards and just enjoy :)
I hope I'll still see you on twitter though even if I'm not a part of GossipDance :)
Take care
Twihard forever
xoxo
Bee
Mctwilighter1