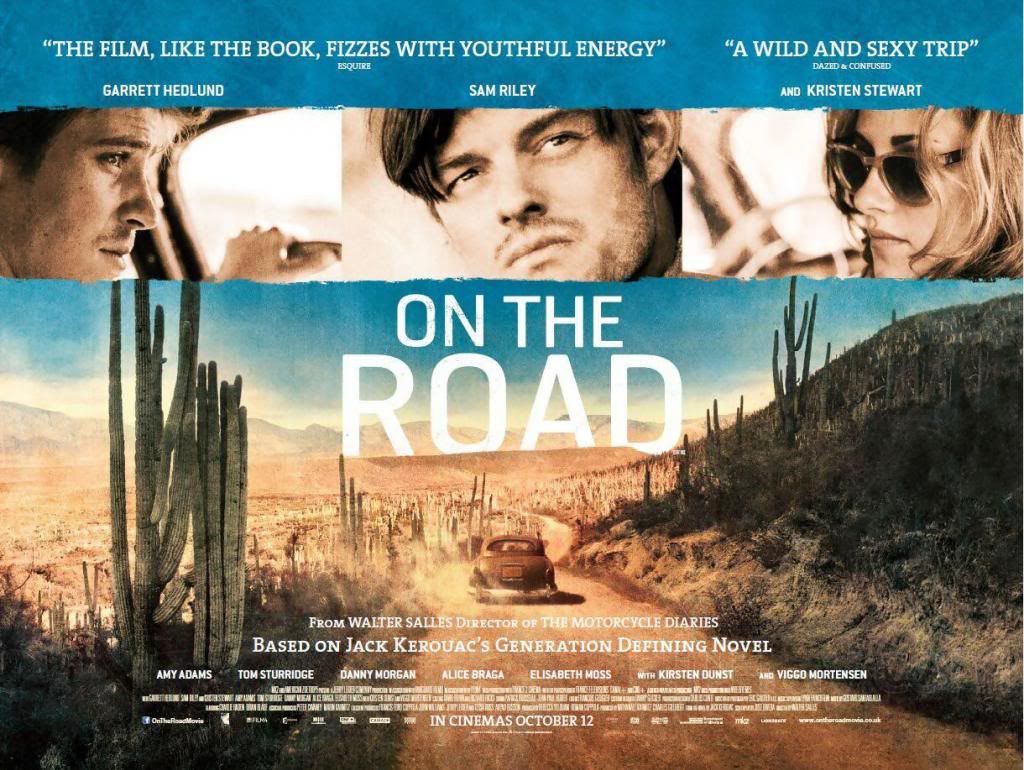 blu-ray.co
m MPI Home Video has revealed that it plans to bring to Blu-ray acclaimed Brazilian director Walter Salles' On the Road (2012), starring Garrett Hedlund, Sam Riley, Kristen Stewart, Viggo Mortensen, Steve Buscemi, and Terrence Howard.
The preliminary release date set by the studio is July 30th.
Earlier this year, On the Road was screened at the Cannes Film Festival, where it was nominated for the Palme d'Or Award.
Brazilian director Walter Salles helms this adaptation of the iconic novel by Jack Kerouac that defined the Beat Generation. Sam Riley stars as Kerouac's self-styled protagonist, down-and-out intellectual Sal Paradise, who takes to the backroads of America with his free-spirited friend Dean Moriarty (Hedlund) in a frantic odyssey fuelled by jazz, poetry and drugs in search of the 'it' at the heart of life.
'On the Road' starts this Friday at The Pageant Theatre
examiner
Director Walter Salles casts Viggo Mortensen; Kirsten Dunst; Kristen Stewart; Garrett Hedlund; and many others in his adaptation of Jack Kerouac's "On the Road," which opens Friday, April 12, at The Pageant Theatre.
Showtimes for "On the Road" are 8:30 p.m. on Friday and Saturday, April 13; 4:15 p.m. on Sunday, April 14; and 6:30 p.m. on Monday, April 15, through Thursday, April 19. The doors will open 30 minutes prior to showtimes.
Admission to The Pageant Theatre is seven dollars for adults; five dollars for children and seniors; five dollars for the Sunday matinee; and three dollars for Cheap Skate Monday.
Location: Pageant Theatre
39.72905 ; -121.835059In the adaptation of Kerouac's classic novel, an aspiring New York writer named Sal Paradise (Sam Riley) sets out to travel the roads and railways of America. After his father passes away, Sal meets Dean Moriarty (Hedlund), a free-spirited ex-con, and Dean's wife, the seductive Marylou (Stewart). Sal and Dean instantly become friends, and the three young souls take to the road in search of freedom; encountering the world; discovering themselves; and whatever else comes along their path during their journey.
The Pageant Theatre is located at 351 East 6th Street in Chico.
Or Check
OTR FB
Via
StrictlyRobsten
|
kstewangel