David Cronenberg: "The essence of cinema is a human face speaking"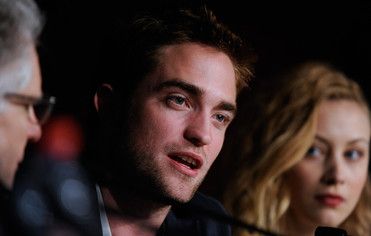 festival-cannes
The entire crew of Cosmopolis, David Cronenberg's latest film - featuring In Competition, appeared before journalists for a press conference:
David Cronenberg on the film:
"The last twenty-two minutes of this film are like a play. It's as if the film contains a short film within it. The camera gets closer, then moves away from the actor. For me, the essence of cinema is a human face speaking. When I go back to my trailer, I look at the shots, the lighting... I pay attention to every detail. This was not an easy film to make."
David Cronenberg on Robert Pattinson's role:
"It is very easy to say that the character played by Robert is a kind of vampire that sucks the blood out of Wall Street. But an actor cannot play an abstract concept. It's a real character, with a past. Cosmopolis evokes the ghost of capitalism. We almost directly quoted Karl Marx's manifesto."
Robert Pattinson speaking about David Cronenberg:
"David Cronenberg often goes off to check what we have just filmed. Generally speaking filmmakers ask us non-stop questions and tire themselves out. David listens to us. He notices everything. You have to be very careful when you're filming with him!"
Robert Pattinson on his preparation for the part:
"I spent fifteen days in my hotel room worrying, I no longer knew what I was doing. I went to David to talk about the film. He said: "Let's start and we'll see!" It was impossible to prepare for this character as I usually would. I liked the script because it was lyrical. We felt like we were singing a song. It presents a world that makes no sense and needs to be purified."
Videos
|
Photos
| Audio |