Sundance's TWO MOTHERS Becomes ADORATION, Because 'A' Titles Are More Visible In VOD
Menus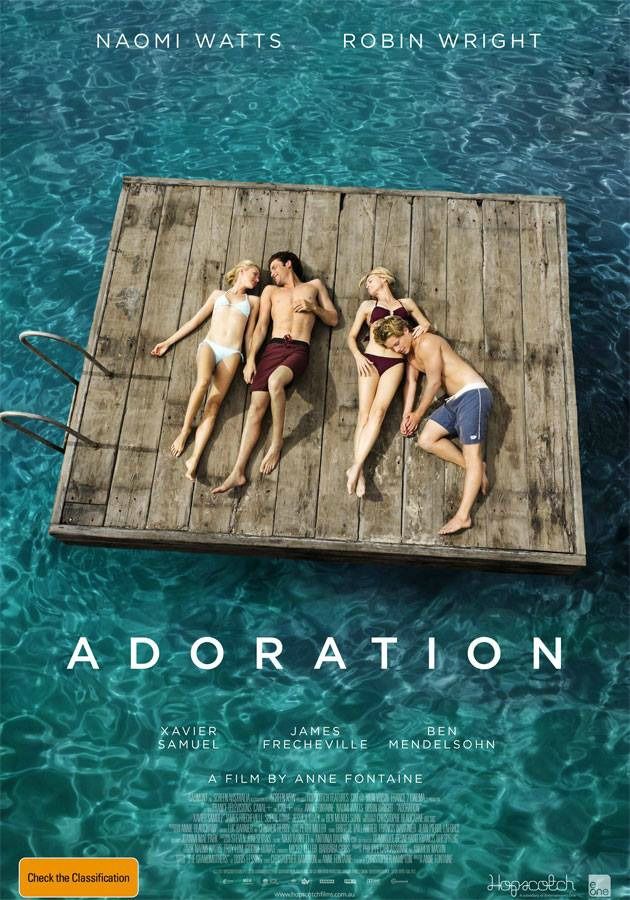 twitchfilm
Sundance 2013 adult drama Two Mothers (as it was titled then) has had an identity crisis since it was first announced as The Grandmothers before filming began.
The Grandmothers is the title of the Doris Lessing novel the film is based on, but for a story about two 40-something best friends who fall in love with each others sons in what has been described as a sexy, thoughtful film, such a title was always going to change.
Before its world premiere at Sundance that change was announced as Two Mothers. and since that premiere the film has been known as Mothers (at least in Australia, according to Picha) and Perfect Mothers (for its French distributor). In May, US distributor Exclusive Releasing announced the title as Adore for its Stateside release and now comes word the Australian distributor (and film's producer) Hopscotch will follow suit for the local release -- albeit making its own change, to Adoration.
One result of all these changes is the severing of ties to all previous coverage of the film, and with it all good (and bad) reviews, which could be valuable in the lead up to the release of the film on August 22 in Australia and September 6 in the US. However there appears to be a more powerful commercial reason behind the most recent changes: the power of VOD. At least this is the frank explanation Hopscotch managing director Troy Lum gave at a Screen NSW panel last week, and it adds an interesting layer to the changes:
"When we were talking to the American buyers, we got an American sale [and] we were going through title changes and every single title they came up with started with the letter 'A'. And I was like, I don't get it - there's all these other titles we can choose from. And it was because they wanted it to come first on the VOD catalog list. So call your next film Aardvark."
Adore/Adoration/Aardvark is the latest feature from Anne Fontaine (Coco Avant Chanel). Shot in Australia it stars Naomi Watts and Robin Wright as the mothers and James Frecheville and Xavier Samuel as the sons. Check out the new Australian poster below.
"Adore" In
IMDb