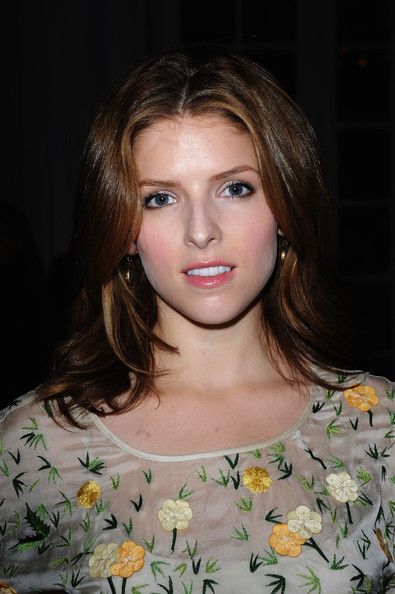 SEPTEMBER 15
Vivienne Westwood Red Label - Front Row:
Temperley Front Row:
Grazia
When we asked her what the best thing about fashion week is she quickly replied 'being able to observe an art form that I don't know that much about, but it is such an instinctual thing or a visceral thing if you react to it or not. It's like going to a museum but getting to sit still.' Well, we've never head anyone compare the FROW with the Natural History Museum before, but we kinda get where she's coming from.
And speaking of all things cultural, we just had to ask - how do London girls compare to their New York counterparts? 'I always feel that sense of glamour and history in everything in London' Anna told us. 'That might be my American personality projecting what I want to see in London fashion. I always appreciate the care and detail that goes into London fashion. I have a certain affection for London fashion.'
Anna is currently filming in London and says although she feels like this is her temporary home, she still loves playing the tourist. 'Oh god I do the most cliché things in London,' she told us. 'I go to high tea because I think it's so darling. That's so annoying isn't it, such a typical tourist thing to do.' Anna, we'll go for high tea with you anytime.'