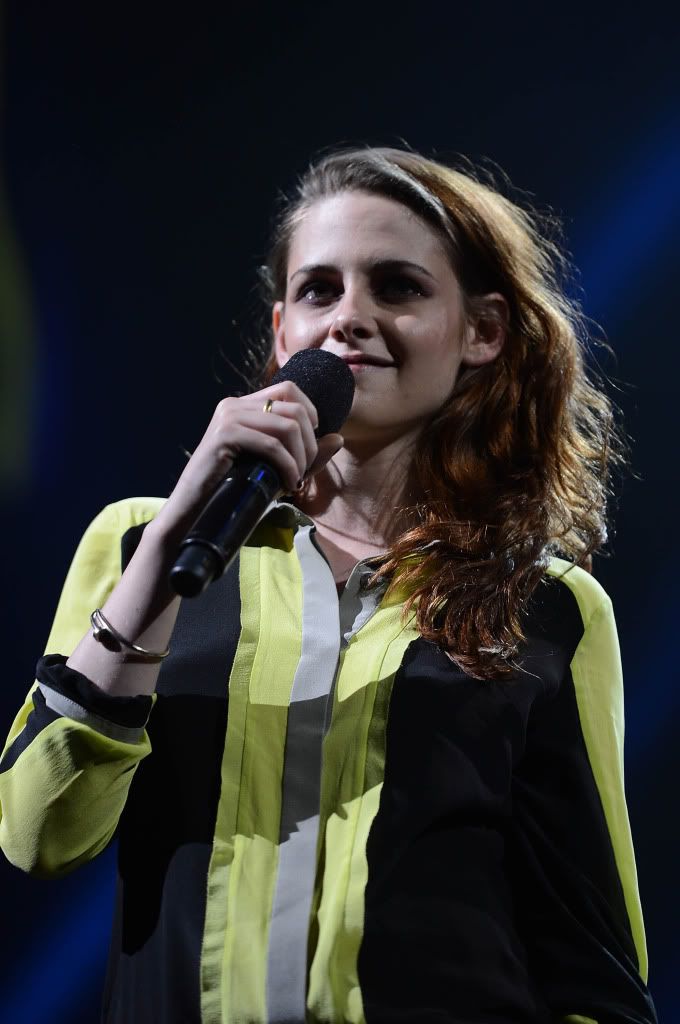 (...)
First of all, Weinstein gleefully confessed that he'd sold a sit-down with "Twilight" star Kristen Stewart for charity funds. Apparently the "Prince of an Arabian country" was offering to pay top dollar for a fifteen-minute chat with the chronically awkward actress.
Weinstein called Stewart and filled her in on the situation. "She said 'How much?' My kind of girl," he quipped. The mogul and the prince were eventually able to agree to a $500,000 donation. In cash. The prince, Stewart and a number of bodyguards enjoyed a lovely fifteen minutes together during the concert. (The concert went on to raise $30 million.)
Read more about the 12-12-12 benefit concert at the
source
.
Via
kstewartfans