Martin Katz talks about MttS
Here
(Video)
Update: New Poster
Source
/Via
RPLife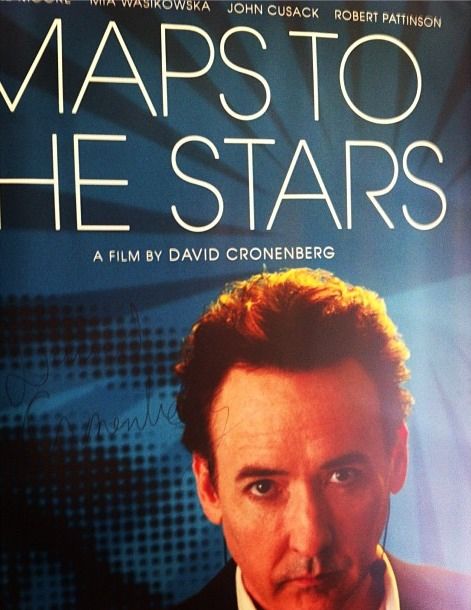 international.eonefilms.com
/Via
RobPattMoms
www.productionweekly.com
"LIFE" Feature Film SEE-SAW FILMS
STATUS: February 2013
LOCATION: Canada
PRODUCER: Iain Canning - Emile Sherman - Christina Piovesan DIRECTOR: Anton Corbijn WRITER: Luke Davies
CAST: Robert Pattinson - Dane DeHaan FIRST GENERATION FILMS 416-371-6802 christina@firstgenerationfilms.com FILMNATION ENTERTAINMENT 345 N Maple Dr., Ste 202, Beverly Hills, CA 90210 310-859-0088 Fax: 310-859-0089 A true story about the friendship between James Dean (DeHaan) and Life Magazine photographer Dennis Stock (Pattinson). Stock was a young photographer working for the Magnum agency when he received an assignment that changed his life: to shoot a free-spirited actor named James Dean. The gig became a personal journey for both as they traveled from L.A. to New York to Indiana. It led Stock to capture iconic images before Dean's launch to stardom with East of Eden (1955).
productionweekly.com
"QUEEN OF THE DESERT"
WERNER HERZOG FILMPRODUKTION
STATUS: Active Development
LOCATION: Morocco PRODUCER: Mark Burg - Cassian Elwes - Nick Raslan - Michael Benaroya DIRECTOR: Werner Herzog
CAST: Nicole Kidman - Robert Pattinson - James Franco
EVOLUTION ENTERTAINMENT 901 N. Highland Ave. Los Angeles, CA 90038 323-850-3232 FAX: 323-850-0521 WATERFALL MEDIA 323-850-3232 BENAROYA PICTURES 8383 Wilshire Blvd., Suite 310, Beverly Hills, CA 90212 323-883-0056 general@benaroyapics.com SIERRA/AFFINITY 9378 Wilshire Blvd., # 210, Beverly Hills, CA, 90212 424-253-1060 Fax: 424-653-1977 At the center of Queen is Gertrude Bell, a real-life British woman who was alternately a traveler, writer, archaeologist, explorer, cartographer, and political attaché for the British Empire at the dawn of the twentieth century. While only a commoner herself, Bell was nonetheless a kingmaker, helping found the modern states of Iraq and Jordan and installing their first rulers, King Abdullah and King Faisal.
Tnxs
@Mel452