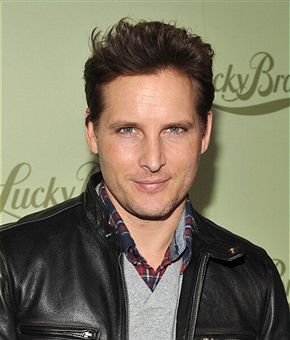 Fox Developing Event Series About Whitey Bulger's Enforcer With Peter Facinelli Co-Starring & Michael De Luca Producing
Deadline
EXCLUSIVE: While Warner Bros. is working on its Ben Affleck/Matt Damon Whitey Bulger feature, another project about New England's most notorious crime boss is coming together, this time in TV. Fox has put in development Street Soldier, an event series that has The Twilight Saga alum Peter Facinelli attached to play a lead and executive produce and Michael De Luca to executive produce.
Street Soldier chronicles the life of Eddie MacKenzie, a boxer and drug dealer, as an enforcer for Bulger and details how he was able to extricate himself from Whitey's gang without getting himself killed. Larry Golin will write the script based on MacKenzie's memoir entitled Street Soldier: My Life as an Enforcer for Whitey Bulgar and The Boston Irish Mob, co-penned by Phyllis Karas. De Luca, Golin and Facinelli will executive produce with Facinelli's producing partner at Facinelli Films Rob DeFranco and Ted Mann (Hatfields & McCoys).
Facinelli Films acquired Street Soldier several years ago and originally developed it as an indie feature. Bulger remained a fugitive for 16 years until he was arrested in June in Santa Monica and was found guilty in August of 31 counts, including involvement in 11 murders.
Facinelli is currently in business with Fox, recurring on its musical dramedy Glee. He and Defranco are repped by APA, Intellectual Artists and attorney Barry Littman. Golin is with APA, Cory Concoff and Matt Johnson; Mann with APA and Tom Hoberman; DeLuca with CAA and Gang Tyre.
ew
Bulger ran Boston organized crime in the 1970s and '80s. He was found guilty in August of 31 criminal counts including 11 murders. He inspired Jack Nicholson's character in 2006′s The Departed, and there is a Warner Bros. feature film in the works about his crime empire produced by Ben Affleck and Matt Damon.