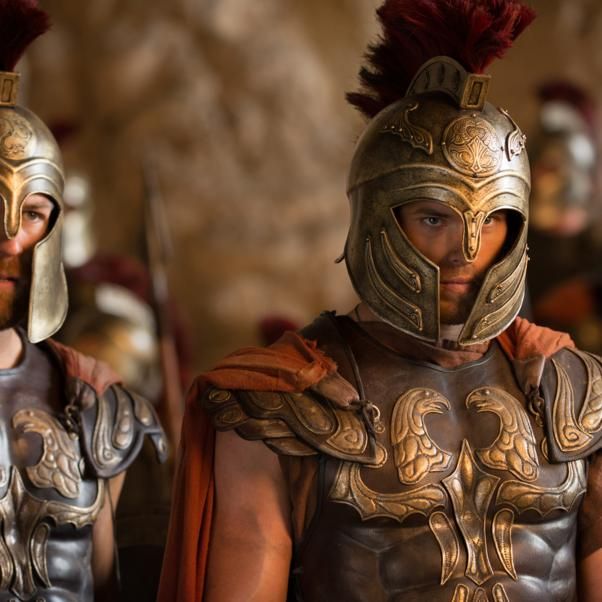 Kellan Lutz's Herculean-Sized Q&A
Action star Kellan Lutz attended this past weekend's New York Comic-Con to talk with fans about the adrenaline-fueled "Hercules: The Legend Begins," out early next year. But the "Twilight" actor took a few thoughtful moments between panels to answer questions from fans who couldn't attend the event.
Check out Kellan's responses,
and thanks to all who took the time to submit questions via Twitter.
1) What was the most difficult to shoot: "Hercules Legend" or "Expendables 3"? —@SoSweetySoCrazy
2) How did you get your start in film acting? —@BumbleNoodle2
3) How did you prepare for your character role? —@_Katie_Marie_C_
4) Are there any other real life/super hero/mythical characters that you would like to play? —@twilightalumni
5) Were you intimidated at all taking on such an iconic character? —@iamqueenfal
6) Until now, to you, which of your characters you like most to play? —@DenisseLutz
7) What do you miss most about filming "Hercules"? —@ZahraBlack94
8) Will there be any Mythological creatures in the film? —@TheAmazingMSV
(Videos) Go to
Q&;A
, check what Kellan says about It!
New Stills from first trailer:
Tnxs!
@kellanlutz