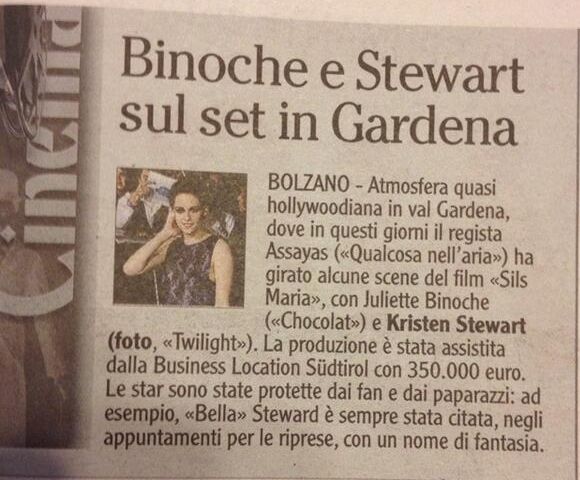 Hollywoodian atmosphere these days is val Gardena where the director Assayas (Something in the air) shot some scenes for his upcoming film Sils Maria starring Juliette Binoche (Chocolat) and Kristen Stewart (Twilight). The production was financed by Business Location Sudtirol with 350.000 euros.
The stars have been protected from fans and paparazzi: for example, during the shooting, "Bella" Stewart has been called by a false name.
@mindtheraccoons: It says that they used a fake name for the actresses in order to protect them from fans and paparazzi.