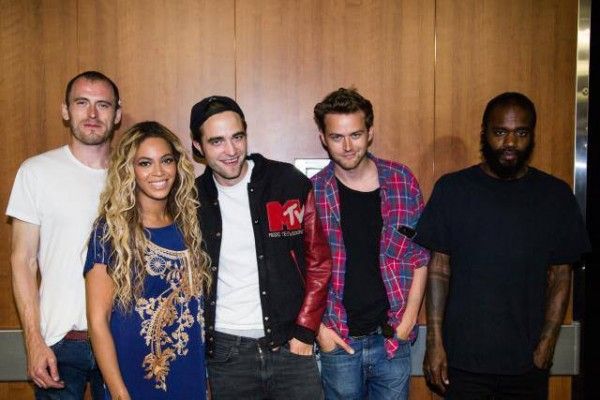 ColinHanks
Update: Pitchfork is reporting that the band told them the letter is a fake, and that they don't know who wrote it. Then again, this is Death Grips we're talking about, so who knows which part of this is the real truth.
Update #2: Hanks tells Consequence of Sound that news of him making a movie with Death Grips is untrue. So it definitely looks like we can chalk this one up as a hoax. Sorry, folks.
Today,
Pigeons and Plane
s
claimed that they received
a message from the band
about what they've been up to. Among other things, it claimed that drummer Zach Hill had directed a short film called
Misoneism
about "the underground prostitution business" starring Robert Pattinson (vampiric heartthrob of
Twilight
fame) and Colin Hanks (son of Tom), with a soundtrack by Death Grips.
However, the band tells Pitchfork that none of this is true. There is no short film directed by Zach Hill and starring Robert Pattinson. They don't know who sent the letter.
But, this being Death Grips... who knows what's going on.