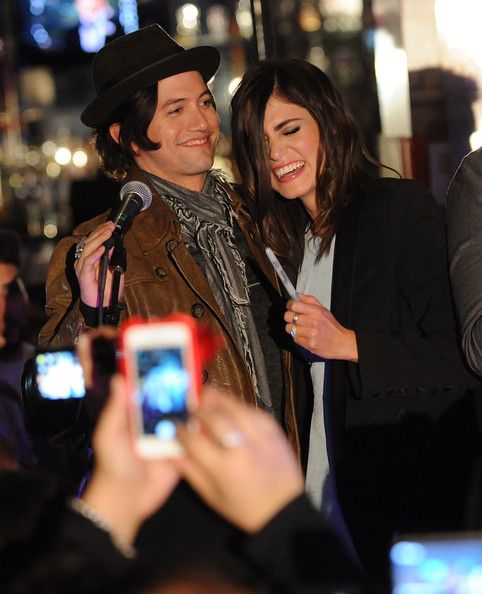 people
"Nikki will be an amazing mom," Rathbone, 28, told PEOPLE Monday at the opening of Planet Hollywood's Twilight Forever Fan Experience exhibit in New York.
"We're trying to infect her with baby fever so we can have an amazing kid for Monroe to play with. We want him to have a little buddy."
"I grew up with all girls, so if I had a little daughter that would be amazing," he says. "But either way, I don't mind. We kind of hope that we'll have twins, a little boy and girl. That way we have them both done and that's it!"
"On the one hand it does, because who doesn't love a super cute, smart baby?" she says. "But on the other hand, it makes me feel like any cravings I have are satisfied because I get to babysit him and be with him … Sometimes I'm like, 'But I want this so bad!' And other times I'm like, 'But I get to just play with him!'"
What's her job as a godmother? "To buy him everything he wants and hold him when he's crying," jokes Reed, 25. "He's the most fabulous, gorgeous little boy on the planet. It's insane. It's unreal how beautiful he is. I see him all the time. We're practically neighbors, and it's important for us to spend time together so he knows me, so we're always together."
Rathbone, of course, is smitten too. "He's incredible," the actor says of his baby boy.
"He's got these big dimples, this big smile. He loves climbing and running around. He's starting to talk and mimics us. He says 'Mama' and 'Daddy' and 'Hello' whenever we're talking on the phone."
He playfully adds, "His first word is a toss up between 'Mama' and 'Dada' but I'm going to say 'Mama' because I don't want to get in trouble. She had to carry him for nine months. She deserves it."
via
jrathboneonline