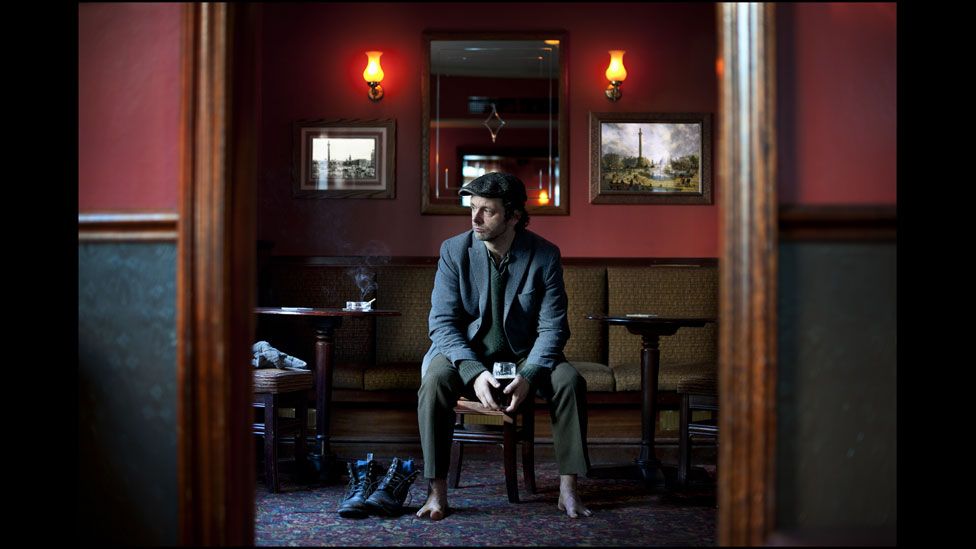 London-based photographer Rich Hardcastle has an exhibition called Dark Tales which features photos of celebrities in dark and unusual surroundings.
The BBC has a slide show of some of the collection which also features a portrait of Michael Sheen entitled ' Martyr of the Pigeons'.
The image shows him in a traditional pub wearing a flat cap and no shoes, clutching a pint of beer.
The exhibition takes place at
Mead Carney
on 24th & 25th January, and also features celebrities such as comedian Ricky Gervais, model David Gandy, and actor Rupert Grint.
BBC
Via
MSheenFanSite