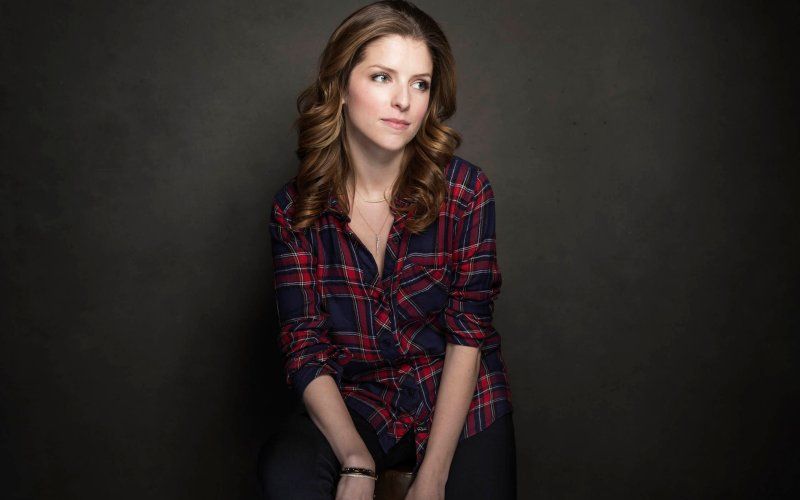 She parties like crazy with Lena Dunham in 'Happy Christmas,' dates serial killer Ryan Reynolds in 'The Voices,' and avoids a zombie uprising in 'Life After Beth.' It may not be over yet, but make no mistake about it: Anna Kendrick is queen of Sundance '14.
thedailybeast
On Sunday afternoon, I was standing outside of the Library Center Theatre in Park City, Utah, having just taken in the premiere screening of Life After Beth, an oftentimes hilarious zom-com about a young man, played by Dane DeHaan, whose dead girlfriend (Plaza) comes back as a zombie. It also featured Kendrick as the cheery foil to Plaza's zombie. Earlier that day, at noon,
The Voices premiered—a dark, dark comedy about a small town loner (Ryan Reynolds) whose talking cat convinces him to kill. It also featured Kendrick as the apple of Reynolds' eye. And after Beth, playing at the very same theater, the Joe Swanberg dramedy Happy Christmas bowed, starring Kendrick as a hell-raising younger sister. Yes, that day, Kendrick had three films premiere back-to-back-to-back at Sundance.
That has to be unprecedented. "They should call it 'Anna Kendrick Day,'" a high-level film exec said to me...
The most impressive performance of the bunch is in Happy Christmas. It reunites Kendrick with filmmaker Joe Swanberg, who directed her in last year's underrated comedy Drinking Buddies..
So, if you have to single one actor out from this year's Sundance, it's Kendrick.
more at source