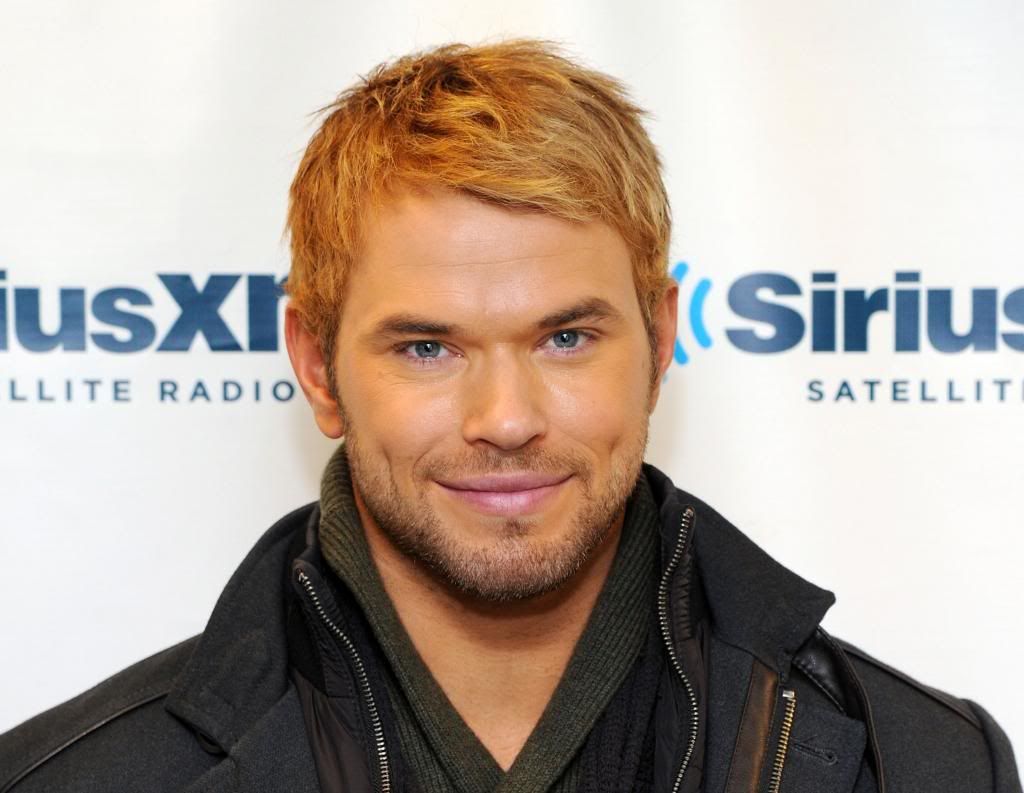 "For me there was no pressure, just excitement,"
Kellan reveals.
"Because this is my favorite superhero … for me, Hercules was my childhood dream."
So much so, he admits he grew up playing with a cardboard cut-out sword. And as for that body? Kellan got into shape for the role by following a strict Paleo diet.
"For me with Hercules, I adapted the Paleo diet … no gluten, no dairy. But you can eat fruit and a lot of raw vegetables … I love candy, so as soon as I cut out my gummy bear addiction … you learn to love vegetables."
And while he's been on everyone's radar with that bod, the actor's also been seen hanging out and partying with the "Wrecking Ball" singer, causing everyone to wonder if the two are a couple.
"These rumors are hilarious,"
says Kellan.
"It just makes me laugh … I've been friends with Miley for like six years. She's a great girl … we are friends [and] we run in the same circle."
And although he loves hanging out with her and describes her as a
"cool, secure woman,"
the actor confirms:
"Are we dating? No."
In fact, he says,
"I'm happily single … I'm not [looking for a relationship] right now. I'm enjoying life and traveling quite a bit … there's no real time to find the one."
Catch The Legend of Hercules in theaters January 10.