Spotlight Section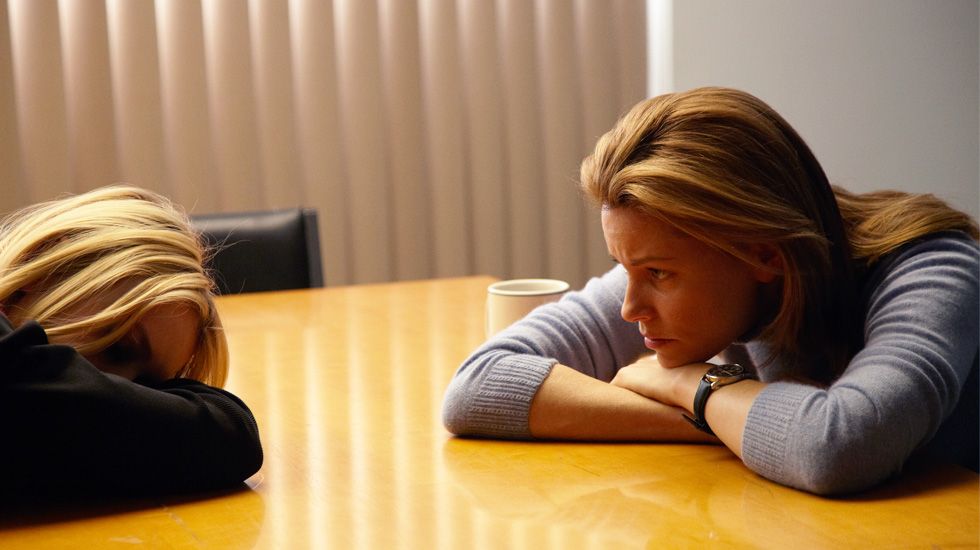 Every Secret Thing
Directed by Amy Berg, written by Nicole Holofcener
(USA) – World Premiere, Narrative
One clear summer day in a Baltimore suburb, a baby goes missing from her front porch. Two young girls serve seven years for the crime and are released into a town that hasn't fully forgiven or forgotten. Soon, another child is missing, and two detectives are called in to investigate the mystery in a community where everyone seems to have a secret. An ensemble cast, including Elizabeth Banks, Diane Lane, Dakota Fanning, and Nate Parker, brings to life Laura Lippman's acclaimed novel of love, loss, and murder.
In Your Eyes
Directed by Brin Hill, written by Joss Whedon
(USA) – World Premiere, Narrative
East Coast housewife Rebecca (Zoe Kazan) lives a comfortable, sheltered life, but she always knew there was something special about herself. Charismatic ex-con Dylan (Michael Stahl-David) has paid his debt to society and is ready for a fresh start in New Mexico, including a burgeoning flirtation with local good-time-gal Donna (Nikki Reed). When the two polar opposites realize they are strangely connected, an utterly unique metaphysical romance begins in TFF alum Brin Hill's sweet and smart film, which star Zoe Kazan aptly described as "Joss Whedon does Nicholas Sparks."
Night Moves
Directed and written by Kelly Reichardt, co-written by Jon Raymond
(USA) – U.S. Premiere, Narrative
Jesse Eisenberg, Dakota Fanning, and Peter Sarsgaard star as radical activists surreptitiously plotting to blow up Oregon's Green Peter Dam in an act of environmental sabotage. As their plan marches inexorably towards fruition, they soon discover that small steps have enormous consequences. Old Joy and Wendy and Lucy director Kelly Reichardt crafts another graceful and absorbing film about outsiders searching for a meaningful place on the edges of the system in this atmospheric suspense thriller. A Cinedigm Release.
About Alex
Directed and written by Jesse Zwick
(USA) – World Premiere, Narrative
A circle of twenty-something friends reunite for a weekend away to console a suicidal member of their group. Yet, despite their best efforts to enjoy themselves, a tinderbox of old jealousies, unrequited love, and widening political differences leads to an explosion of drama that, coupled with the flammable combination of drugs, wine, and risotto, cannot be contained. A Big Chill for our current social media moment, About Alex is a lighthearted look at the struggles of a generation that has it all—and wants more. Starring Aubrey Plaza, Max Greenfield, Max Minghella, Jason Ritter, Nate Parker, and Maggie Grace.
Midnight Section
Intramural
Directed by Andrew Disney, written by Bradley Jackson
(USA) – World Premiere, Narrative
There comes a time in every fifth-year senior's life where they must either accept the impending 'real world' of jobs, marriage, and payment plans or shirk that responsibility in favor of playing the most glorious intramural football game your school probably doesn't really care to see. In this full throttle and hilarious send-up of inspirational sports movies, director Andrew Disney harnesses every cliché and overused trope to tell the greatest (and only) intramural sports movie of all time. Featuring an ensemble cast including Kate McKinnon, Jay Pharoah, Beck Bennett, and Nikki Reed.
TICKETS
:
Source:
tribecafilm