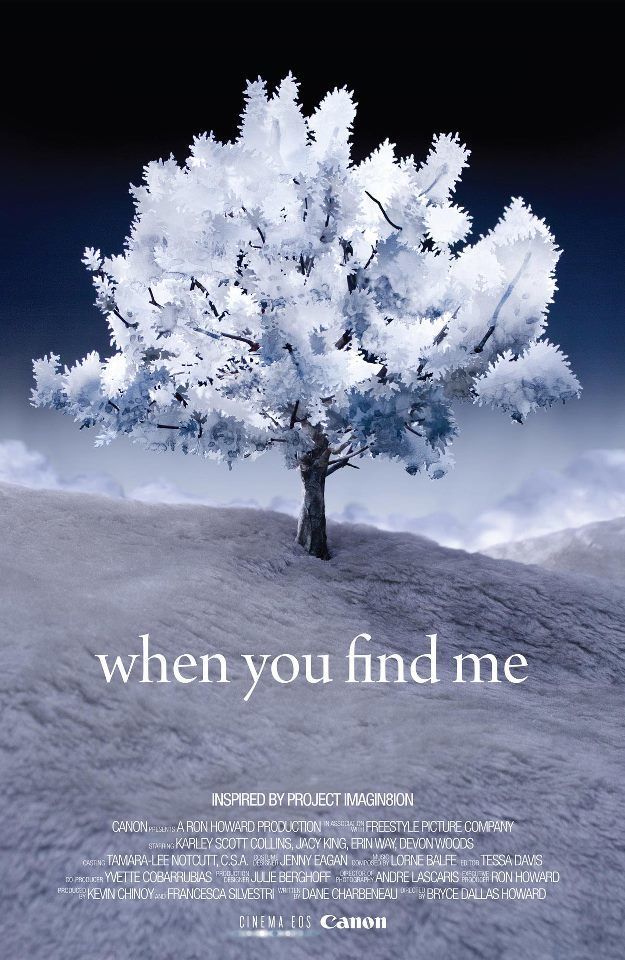 BEVERLY HILLS, CA – The Academy of Motion Picture Arts and Sciences today announced that 11 live action short films will advance in the voting process for the 85th Academy Awards®. A tie in the nominations balloting resulted in 11 films being shortlisted. One hundred twenty-five pictures had originally qualified in the category.
"when you find me," Ron Howard, executive producer, and Bryce Dallas Howard, director.
The Short Films and Feature Animation Branch Reviewing Committee viewed all the eligible entries for the preliminary round of voting at screenings held in Los Angeles.
The 85th Academy Awards nominations will be announced live on Thursday, January 10, 2013, at 5:30 a.m. PT in the Academy's Samuel Goldwyn Theater.
ETA:
Screening At
http://www.hollywoodreelindependentfilmfestival.com/
| December 5.
Hollywood Reel Independend Film Festival at the New Beverly Cinema 7165 West Beverly Boulevard Hollywood, CA 90036