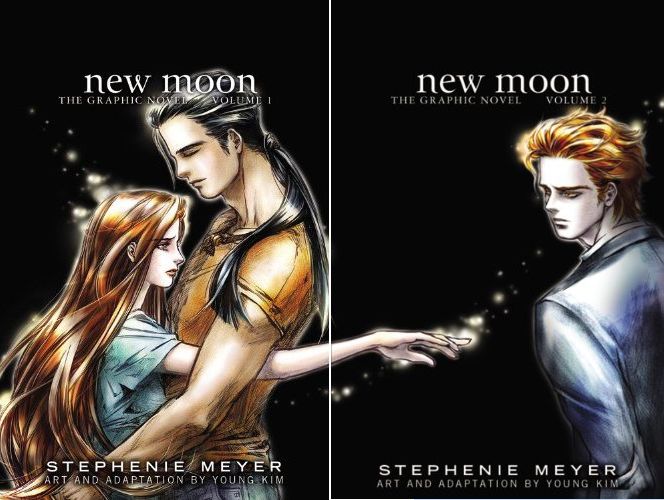 Here's a better quality picture of the 'New Moon' Volume 2 Graphic Novel!
While already released in the US, the New Moon Volume 1 graphic novel will be released in France and Belgium on May 29th!
You can pre-order the graphic novel from Amazon here.
According to Amazon, the New Moon Graphic Novel Volume 2 is planned to be released July 2014 in the US.
ICYMI: Sneak Peek at the New Moon Graphic Novel Volume 1 here
Via: twilight-belgium