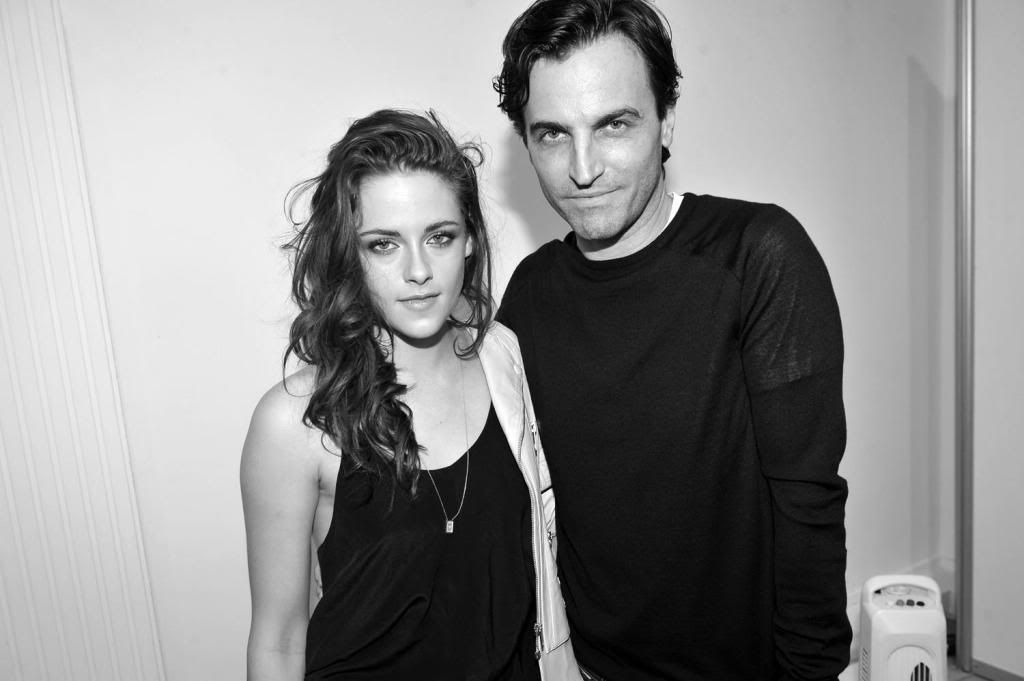 nymag
Following Kristen Stewart's interview with German magazine 032c about former Balenciaga designer Nicolas Ghesquière, many folks on the Internet concluded that she had severed ties with the house, which is now helmed by Alexander Wang.
But an inside source confirmed to us that her contract with Balenciaga is actually alive and well. She has already shot several new fragrance campaigns, the first of which will come out this fall.
This information runs counter to previous rumors that Stewart's relations with the brand had fizzled once Wang came onboard, as he very publicly sided with Liberty Ross, the wronged woman in Stewart's cheating scandal with film director Rupert Sanders last summer. Stewart also has yet to wear any of Wang's Balenciaga designs in public, and she didn't attend his debut show in Paris in March. Perhaps this will change — maybe she and Wang could even be friends! Or maybe she'll just fulfill her fragrance
"ambassador" duties and bow out when her contract is up.
UPDATE: A source has confirmed that Stewart is still "very much involved" with Balenciaga, and has already shot several new fragrance campaigns with them.
In fact, for all the feature's thoroughness, it leaves many questions unanswered. Like, what does Ghesquière think of his successor? And for Pete's sake, what is he going to do next? He says he's gotten many offers, but he's coy about his next move:
Ideally, I'd like to give myself a six-month break, to travel and discover things. I'm not sure it'll happen because some interesting projects are on the horizon ... Given the projects and the offers I have on the table, the trick is to think about what is most inspiring, what can become a new way of working ...
I'm preparing something, but I have choices to make. I will announce something when I am ready.
With Stewart, Sauvé, Gainsbourg, and the rest of his loyal team onboard, no doubt. Stay tuned.
Interview
Here
|
TheCut