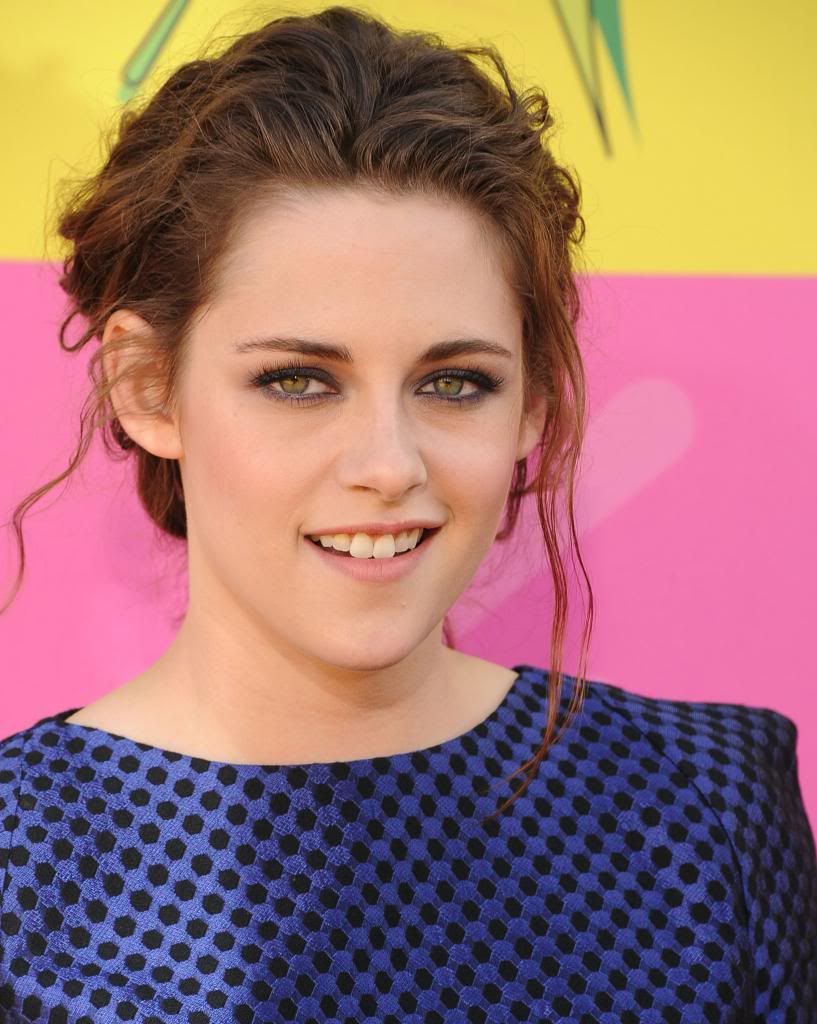 Deadline
EXCLUSIVE:
Kristen Stewart has committed to star in back to back projects shooting this summer. She will star in Camp X-Ray, a politically charged drama written and directed by Peter Sattler, and she will also star in the Olivier Assayas-directed Sils Maria.
In Camp X-Ray, Stewart will play a young soldier who escapes her suffocating small town by joining the military, only to find that she isn't going for a tour of duty in Iraq as she hoped. Instead, she's sent to Guantanamo. Met with hatred and abuse from the Muslim men in her charge, she forges an odd friendship with a young man who has been imprisoned at Gitmo for eight years.
The film's being produced by Gina Kwon and Sophia Lin, and exec produced by David Gordon Green, Lindsay Williams and Ellen Goldsmith-Vein. Production begins late summer.
Stewart will join Juliette Binoche and Chloe Moretz in Sils Maria, the CG Cinema-produced English language film that Assayas wrote for his Summer Hours star Binoche. The film explores middle age and that introspective period where one questions how they've spent their life so far and what they've accomplished.
The title refers to the Swiss setting, and Stewart plays the assistant to Binoche's character, an actress who becomes obsessed with a young actress (Moretz) playing the role that made the older actress famous when she was young. The film shoots this summer in Europe.
IFC acquired this film for distribution just before Cannes.
Stewart is repped by Gersh and McKuin Frankel Whitehead, and Sattler is repped by UTA, Gotham Group and attorney Adam Kaller.
Indiewire
The most intriguing of the bunch is a role in Olivier Assayas' next effort, "Sils Maria." The project will see Stewart joining Juliette Binoche and Chloe Moretz, in the story of an older actress (Binoche) who gets obsessed-over by a younger thesp (Moretz) taking on a role the older actress made famous.
Stewart will be playing Binoche's assistant. As far as arthouse moves go, this could be a great fit for Stewart, who we think is a solid actress.
She could find a nice showcase for her skills in Assayas' actor-centric style, and will no doubt benefit from the masterful presence of Binoche, who reteams with Assayas after 2008's superb "Summer Hours". What about Mia Wasikowska?
Well, she's actually no longer involved with the movie, bummer, but this trio will do nicely. And that's not all for Stewart who has also joined "Camp X-Ray." It's a much grittier movie, that will find Stewart in the lead, playing a soldier who gets assigned to Guantanamo Bay where she forges a friendship with a man who has been imprisoned for eight years.
The movie will mark the feature debut of Peter Sattler, who previous credits were as a graphic designer on "Star Trek," "Walk The Line" and "The Game Plan" among others.
Must be a helluva script, but it does have producing power of David Gordon Green behind it; Sattler was a set-dresser on Green's early efforts "All The Real Girls" and "Undertow."
THR
... A modern-set story, Maria sees Binoche as an aging actress who, after her muse dies, agrees to star in a reproduction of his most famous play, but opposite the young role that once made her famous. Moretz is playing a scandal-ridden Hollywood star who is slotted for the young role.
In a supporting part, Stewart will play Binoche's assistant, a paradigm of youth.
(Mia Wasikowska was originally attached to the role.)
Gossipcop
Kristen Stewart is set to star in two new movies: Camp X-Ray and Sils Maria, her rep confirms to Gossip Cop.
In Camp X-Ray, the actress will portray a soldier sent to serve at the prison in Guantanamo Bay.
Production is scheduled to begin in late summer, with Peter Sattler directing.
Stewart is also slated to join Sils Maria, in which she'd play the assistant to an older actress (Juliette Binoche) who becomes obsessed with a young performer (Chloe Moretz) who plays the role that helped launch the older star's career.
Olivier Assayas is directing, with production also getting underway this summer.
Gossip Cop is seeking additional details about both projects.
Stay tuned.
#OTR Producer: Tweeted
Update from @
prodweek
"SILS MARIA" Feature Film
CAB PRODUCTIONS
Avenue Du Grey 123, Lausanne CH1018 Switzerland jlporchet@cabproductions.ch
PHONE: +41 21 641 04 80 FAX: +41 21 641 04 89
STATUS: Summer 2013 LOCATION: Europe
PRODUCER: Charles Gillibert - Marin Karmitz - Nathanaël Karmitz WRITER/DIRECTOR: Olivier Assayas LP: Sylvie Barthet
CAST: Chloë Grace Moretz - Kristen Stewart - Juliette Binoche
PALLAS FILM 56, Mansfelder Str. Halle D-06108 Germany +49 345 678 73 23 Fax: +49 345 678 73 25 office@pallasfilm.de
Moretz will play JoAnn an actress who becomes the obsession of the actress played by Binoche after JoAnn takes on a role that made the older.
Update from @
prodweek
-- "CAMP X-RAY" Feature Film
GOTHAM GROUP
9255 Sunset Boulevard Suite 515, Los Angeles, CA 90069
PHONE: 310-285-0001 FAX: 310-285-0077
STATUS: July 15 LOCATION: Los Angeles
PRODUCER: Lindsay Williams - Ellen Goldsmith-Vein - Gina Kwon - Sophia Lin - David Gordon Green
WRITER/DIRECTOR: Peter Sattler CAST: Kristen Stewart
ROUGH HOUSE PICTURES 1722 Whitley Ave. Los Angeles, CA 90028 323-469-3161
Having escaped from her suffocating small town into the military, Cole (Stewart) had been hoping for a tour of duty in Iraq. Instead, she's sent to
Guantanamo. Met with hatred and abuse from the Muslim men in her charge, Cole finds herself forging an odd friendship with Ali, who has been
imprisoned at Gitmo for eight years.
Thanks
@Mel452