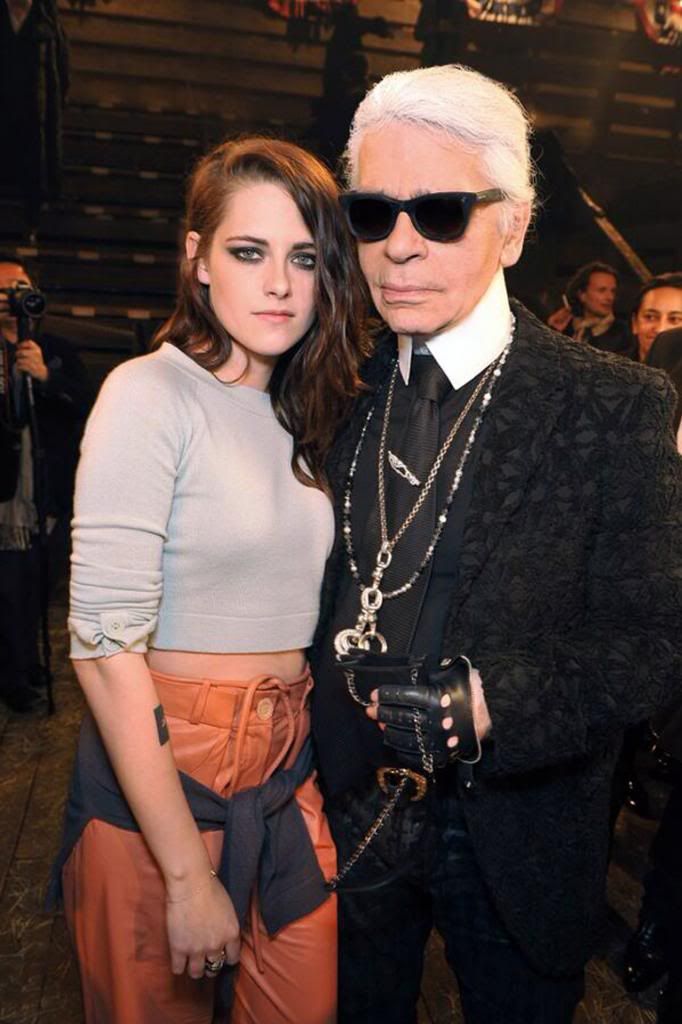 Chanel
Kristen Stewart is the face of the next 2013/14 Métiers d'Art collection ad campaign #chaneldallas
@VogueMexico A new Muse for CHANEL. Karl Lagerfeld has chosen Kristen Stewart as an image of the métiers d'art collection #ParísDallas |
@VogueMexico
*
FBTrou-Noir-Fashion-Blog
FASHION NEWS / / Kristen Stewart has been chosen as the face of the advertising campaign for Chanel Métiers D'Art collection 2013/14; collection that is being presented in the city of Dallas, Texas at this very moment.
The campaign will be photographed by Karl Lagerfeld and the same publication is planned for May 2014.
Tnxs
Via
Vogue
KRISTEN STEWART is new face of Chanel, we can confirm. The 2013 Métiers d'Art Paris‐Dallas collection campaign has been shot by Karl Lagerfeld and will be released in May 2014.
The actress attended the brand's latest Metiers d'Art show last night in Dallas. She wore high-waisted The actress attended the brand's latest Metiers d'Art show last night in Dallas. She wore high-waisted orange leather trousers with a cropped long-sleeved top from the spring/summer 2014 Chanel show. She first met Lagerfeld in January 2012 during a photo shoot in Paris, when she was photographed in Chanel Couture. Via
kstewartfans
HQ: