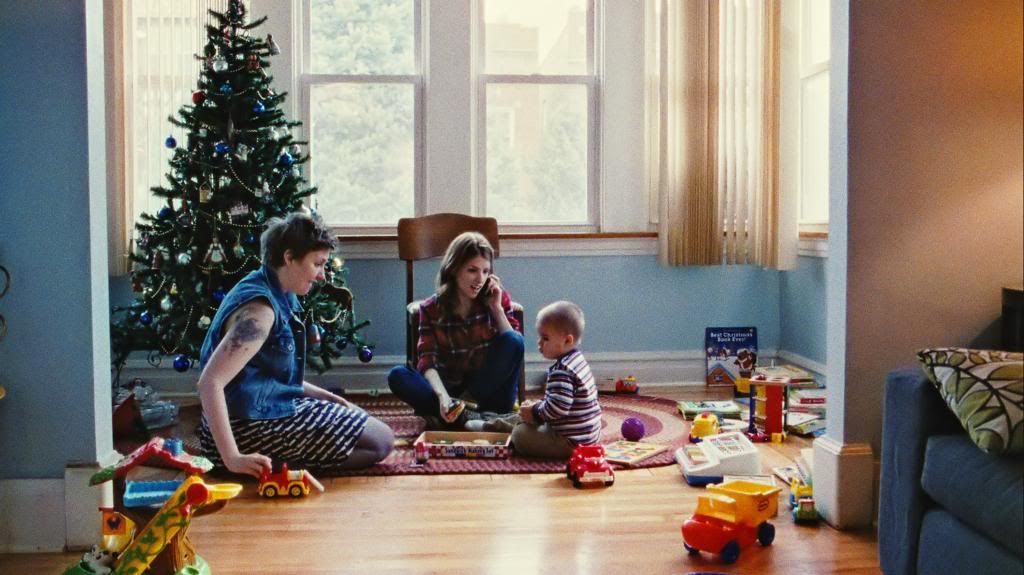 HR
aramount Pictures and Magnolia Pictures are teaming up to pick up the distribution rights to the Anna Kendrick-Lena Dunham dramedy Happy Christmas.
The movie, written and directed by Joe Swanberg (Drinking Buddies), will premiere Sunday at the Sundance Film Festival.
STORY: Has Joe Swanberg Gone Hollywood? Don't Count on It
In a unique pairing, Magnolia will take care of U.S. theatrical and VOD release while Paramount, through Paramount Home Media Distribution, is taking physical home entertainment rights as well as all international rights. Magnolia is eyeing a summer 2014 release.
The movies, according to the announcement made jointly by the companies, sees Kendrick as Jenny, an irresponsible twenty-something who comes to Chicago to live with her older brother, Jeff (Swanberg), a young filmmaker living a happy existence with his novelist wife Kelly (Melanie Lynskey) and their two-year-old son. Jenny's arrival shakes up their quiet domesticity as she and her friend Carson (Dunham) instigate an evolution in Kelly's life and career. Meanwhile, Jenny strikes up a rocky relationship with the family's babysitter/pot dealer (Mark Webber).
New Picture: