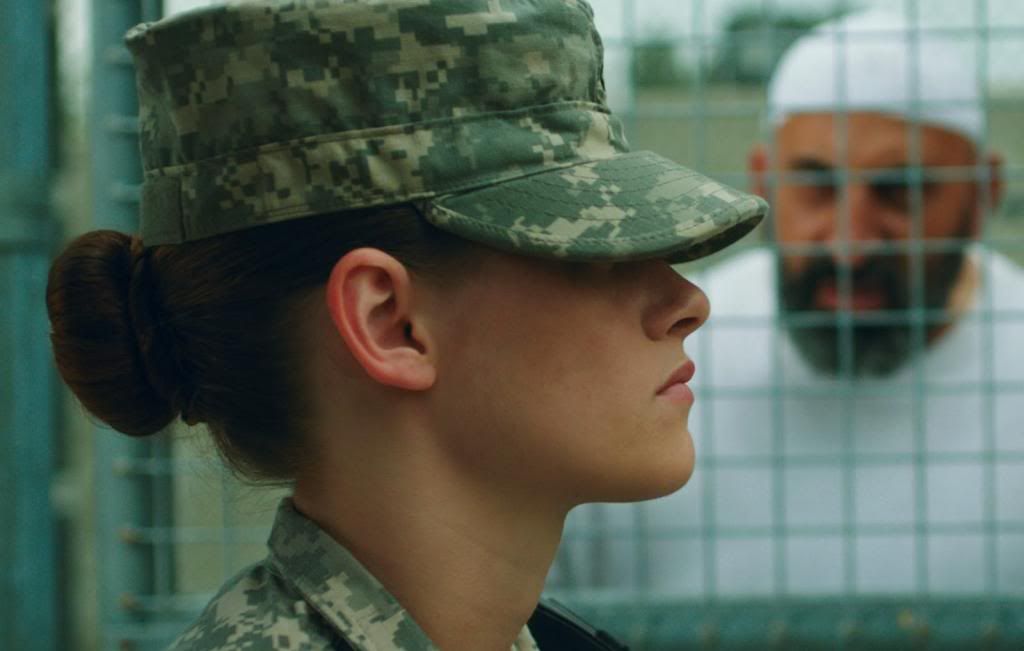 The Wrap IFC Films has acquired North American rights to Peter Sattler's directorial debut "Camp X-Ray," which stars Kristen Stewart as a Guantanamo Bay guard, the company announced Thursday.Sattler also wrote the film, which was produced by Gina Kwon and executive produced by Emmy Ellison, Lindsay Williams, Ellen Goldsmith-Vein, David Gordon Green and Sophia Lin.
Payman Maadi and Lane Garrison co-star in the movie, which premiered in competition at the 2014 Sundance Film Festival.

Stewart plays a young woman who joins the military to be part of something bigger than herself and her small town roots, but ends up as a rookie guard at Guantanamo Bay. Her mission is far from black and white, as she is surrounded by hostile jihadists and aggressive male squadmates. When she strikes up an unusual friendship with one of the detainees (Maadi), both of their worlds are forever shifted.

"Peter Sattler has made a stirring, sensitive and thought-provoking film that features two powerhouse performances by Payman Maadi and Kristen Stewart," said Jonathan Sehring, president of Sundance Selects/IFC Films. "Maadi proves once again that he is a force to be reckoned with and Stewart undoubtedly gives the best and most moving performance of her already remarkable career."

via Kstewartfans